Donderdag, op de 1978 tasting van The Bonding Dram, mijn goede vriend Lukie tegen het lijf gelopen. Deze liefhebber van geturfde whisky in het algmeen en Arbeg-verzamelaar in het bijzonder, overhandigde mij – bij wijze van boetedoening voor het late oppikken van een containervol kokers ten huize Dermul

– een leuk sample.
Het betrof 3cl Port Askaig 17 Year Old, dat ik aan mijn steeds groeiend lijstje van samples toevoeg in afwachting van de confrontatie met mijn smaakpapillen.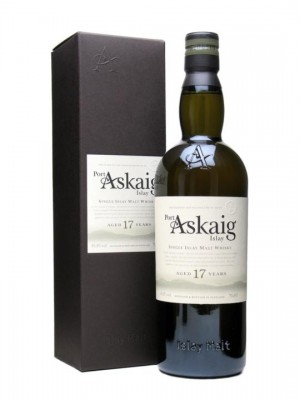 Ergens in oktober/november, wanneer het weer vroeg donker is (enfin, dat is het eigenlijk nu al), ga ik een 14-daagse inlassen, naar analogie met de Whivie Week van BenRiach, om een heleboel geturfde whisky's te proeven. Een Peaty Party, zeg maar. Volgende 30 samples zitten op hun executie te wachten:
1 Amrut peated, 9 Ardbeg's, 1 Blackadder Raw Cask Smoking Islay, 3 Bowmore's, 2 Bunnahabhain's, 2 Caol Ila's, 1 Classic of Islay Cask 1972, 1 Islay Storm, 1 Kilchoman, 3 Laphroaig's, 1 Longrow, 1 Port Askaig, 2 Port Charlotte's, 1 Port Ellen en 1 Smokehead Extra Rare blend.
It's a dirty job, but… enzovoort.
May the Malt be with you!